You've arrived at the right place to find in depth reviews of the most popular ceramic cookware as well as other types of cookware and kitchen tools. I provide you with comprehensive and very detailed information with each review. I've dug deep with my research and have layed out important aspects of the product, pros, cons, price range, consumer thoughts and more! Some of the items I personally test, and include our results and honest opinions as well.
These detailed reviews will save you time and money, and help you make an educated buying decision to meet your needs. Not all products are right for everyone, but after reading the reviews you'll have the information you need to know what to expect and if the product is right for you. My goal is for you to be thrilled with your purchase!
How To Navigate The Site:
I've designed this site to make finding the information you're looking for as quick and easy as possible. There are three main areas to find helpful information, and I'll explain them below. You'll also find the latest posts on the right side bar. The one at the top will be the most recent.
Detailed Product Reviews
Most likely you have arrived at this site to read a specific cookware product review. To find more in depth product reviews click on "Reviews" near the top of the page on the navigation bar under the header picture. As you're reading about the product, to check today's lowest price for the item just click on the button below the product picture.
Read Useful Informational Articles
I've written about some helpful topics that will give you a better understanding of the type of cookware or kitchen tool you're considering, as well as other information and tips you may find interesting. You'll find these in the navigation bar when you click on "Blog". I hope you'll find the posts useful!
 Compare Products 
I've put together a detailed comparison chart of every cookware or kitchen tool reviewed so you can quickly glance through and note key information of the product, and if it has or does not have exactly what you're looking for. You'll see direct links within the chart that will take you to each specific review to give you more information.
Just starting your search?
I've written some helpful articles, such as "What is Ceramic Cookware" and "How to Care for Ceramic Cookware". These might be a great place to start reading to help you learn more about the ins and outs and to become more knowledgeable of different details or aspects of the type of item you're looking at.
I'll clue you in on a couple great products.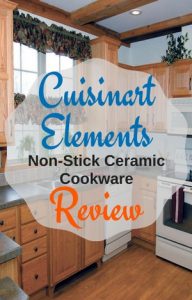 One is the Cusinart Elements Set and the other is the GreenLife Gourmet Hard Anodized Set.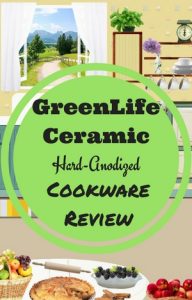 Go ahead and read the reviews and see if either one would be a good fit for you!
And remember to look at the comparison chart to quickly see the differences of several aspects.